PREMIOS/AWARDS
Posted junio 11th, 2014 at 11:44 amNo Comments Yet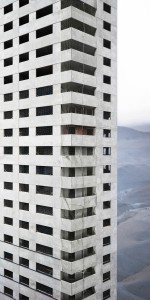 It´s already official. My work «Master´s Place«, included in «Substantial Elevations» has been awarded as a finalist in Funadación AENA international photography prize, and so It will be inckuded in the catalog and exhibited with another nine photographs.
On the other hand, «Babel´s Growth» which will be included in «Architexturas» ended also finalist in Fundación Vila Casas Photography competition. It is currently exhibited in Palau Solterra Museum in Torroella de Montgrí.
Es ya oficilal. Mi obra «Master´s Place» incluída en mi serie «Substantial Elevations» ha quedado finalista en los Premios internacionales de fotografía de la Funadación AENA. En consecuencia formará parte de su catálogo oficial y de la exposición con otros nueve finalistas.
Por otra parte «Babel´s Growth» que pertenece a «Architexturas» resultó igualmente finalista en el premio de fotografía de la Fundación Vila Casas y se encuentra expuesta en el Museo Palau Solterra en Torroella de Montgrí.